Discover more from Filed
Curating the first draft of tech history with a dose of perspective.
Built With Facebook (Filed #010)
Facebook wants to build an operating system but is it trustworthy? Plus, a look at Tech's Year in Review and the real trouble with Silicon Valley.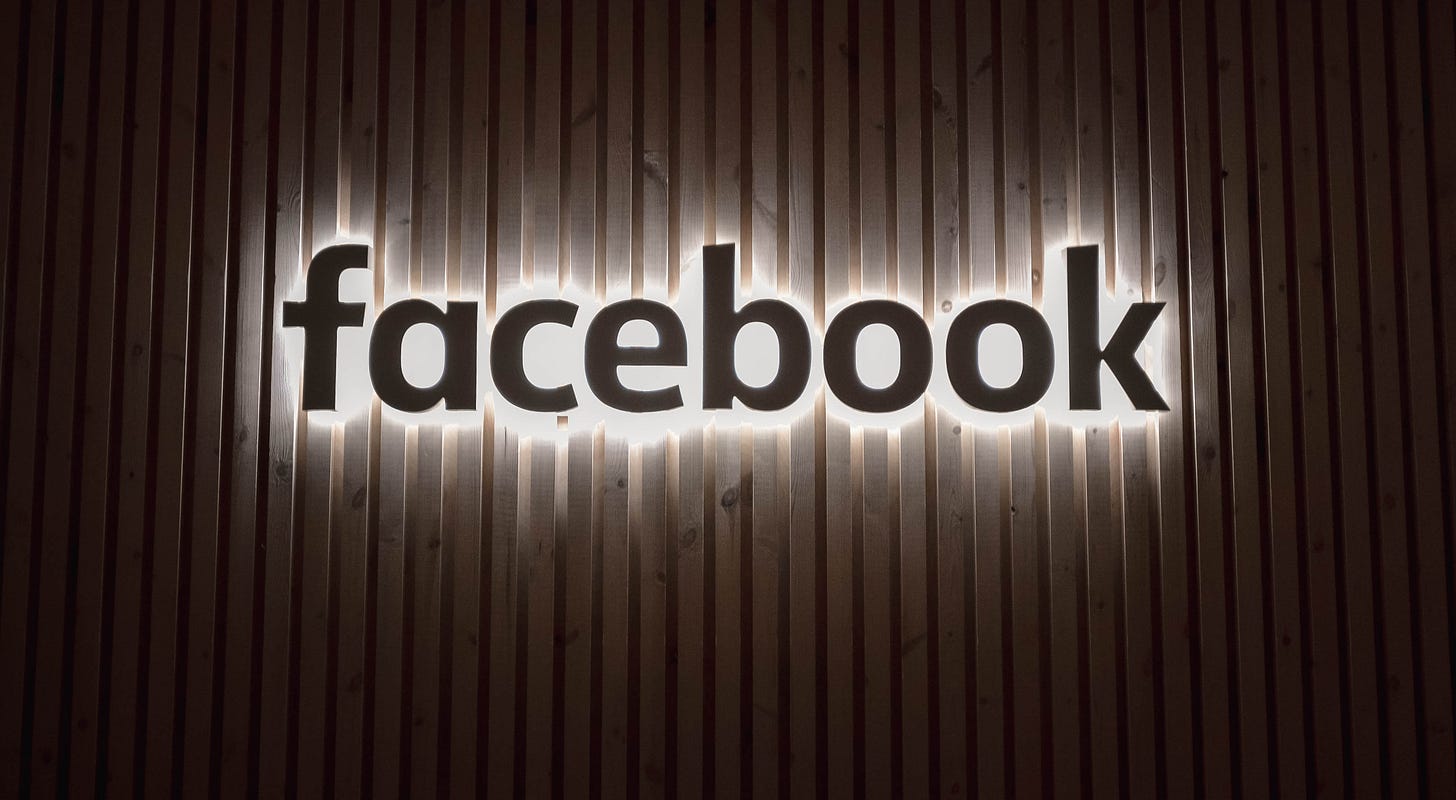 Facebook is done being dependent on others when building products so it's working on a plan to remove one of its biggest obstacles to creating solutions that will help make the world a more connected place (to paraphrase Mark Zuckerberg): building its operating system. No, this is not going to be the next-generation Facebook Home as that was an Android launcher…but there are some interesting coincidences.
According to The Information, the social media company is exploring building an operating system from scratch that its hardware would be built off of. Andrew "Boz" Bosworth told the outlet: "We really want to make sure the next generation has space for us. We don't think we can trust the marketplace or competitors to ensure that's the case. And so we're gonna do it ourselves."
Facebook no longer wants to put all its ducks in a basket, which makes sense. After all, when you build on someone else's turf, you have to abide by their rules — just ask the developers that built apps leveraging the Facebook and Instagram APIs only to have their products rendered useless when the platform changed. It's time for Facebook to move beyond Android, but here are few things to ask/note:
Though it faces repeated criticism, Facebook hasn't stopped strategizing about future tech that could be used to advance our social nature (think about all the innovations that Oculus CTO Michael Abrash has talked about each year at Facebook's F8 and Oculus Connect conferences).

How will regulators view the company's actions? Would it be a cause for the FTC or other governmental agencies to question Facebook's data collection strategy and privacy controls?

Could this be another attempt by Facebook to show regulators how difficult it might be to break up the company?

Will FacebookOS (for lack of better terminology) incorporate similar technology that Facebook is using to more closely tie Instagram, Facebook Messenger and WhatsApp?

Understandably, Facebook would like to ensure a universal experience across all its products and apps, so FacebookOS could achieve this objective, allowing all first-party devices to use the same coding to access information to provide users with great personalization.

People already don't trust Facebook following Cambridge Analytica so baking FacebookOS into next-generation devices may further drive people away.

Will FacebookOS be open to external developers or will it be just something Facebook uses to build its products? If it's the former, developers will need to learn a new coding language to build social applications across the entire Facebook ecosystem, likely causing upheaval in the developer space—after all, building yet another app can be time-consuming and annoying.
Most companies don't have the resources to abandon Android, iOS, or any of the major operating systems. But Facebook has built up an ecosystem of apps and hardware devices so it's seeking stability. After all, could it face a similar ban to Android like Huawei? What about potential fallout from the U.S.' antitrust investigation against not only Facebook but Google and Amazon? Could this cause instability in the development space?
I look forward to hearing more about what Facebook is cooking with its operating system with curiosity as I'm keen to know how this changes the social media landscape, both from a software and hardware perspective. In the current technological climate, will we see more companies implement a silo approach where they no longer operate under the mercy of another platform? What will the outcome be from regulators struggling to reign in Big Tech? I can't wait to find out in 2020.
Happy Holidays!
P.S.: I'd appreciate it if you added this Filed email address to your address book so it doesn't get blacklisted or labeled as "spam" accidentally. Thanks!
P.P.S.: Due to Christmas week, Filed won't be in your inbox next week. But with the Consumer Electronics Show (CES) happening in January, expect to see some daily briefings about what's announced from Las Vegas.
---

If you're looking for more up-to-date news about tech, check out my Flipboard magazine "FYI". You can also follow my magazine "The Long Sunday Read" for great long-form articles about the tech industry. Both magazines are updated regularly.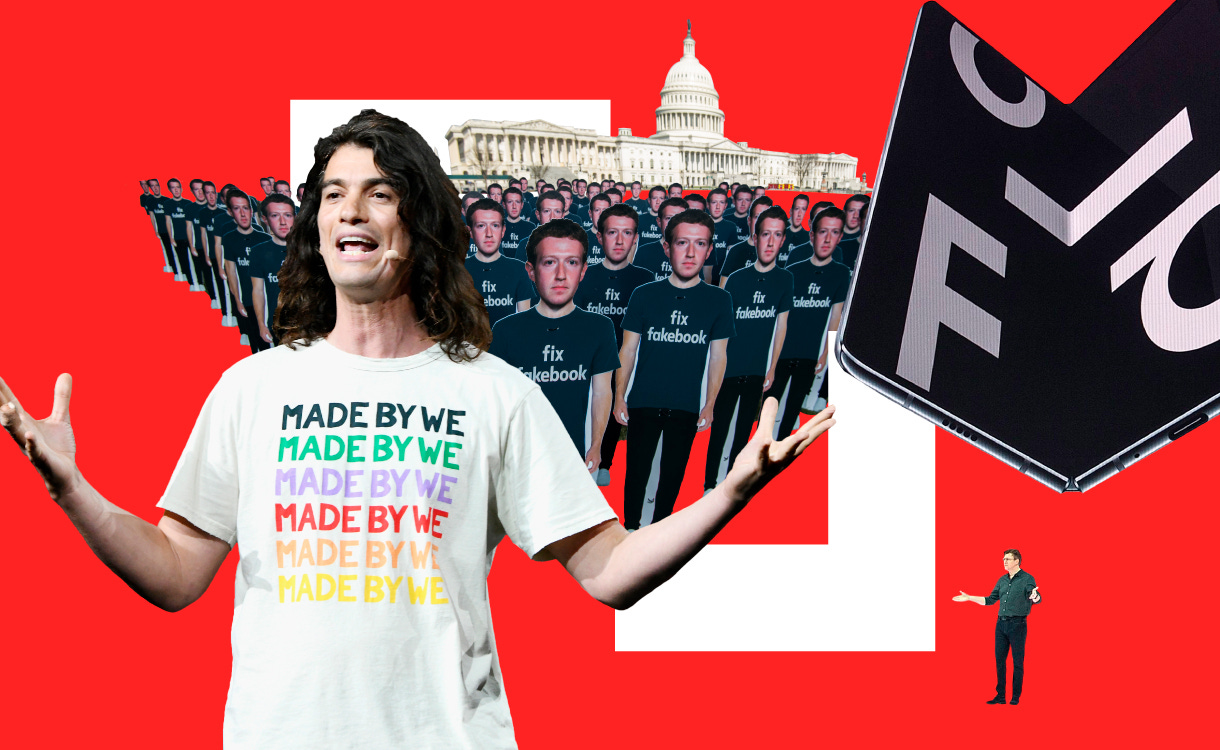 This week, I published on Flipboard my second annual recap of the tech industry, once again highlighting ten themes that I believe summarized technology in 2019. You can view the entire package here, or if you'd like to take a deep dive into each theme, you can view those articles in respective magazines here:
---

Every week, Digital Trends and Flipboard produce a segment called "Tech Briefs" where we cover the week's top tech news in 10 minutes (or so). It's also available as an audio-only podcast so please subscribe to it in your favorite app (Spotify, Google Play, Apple Podcast, Stitcher, and Soundcloud) because we oftentimes put together some exclusive episodes!
In this week's episode, we talked about Amazon's Ring privacy problem, the New York Times' investigative piece on location data and the latest on Samsung's clamshell-like foldable that may launch in 2020.
» To see more episodes of "Tech Briefs," subscribe to my YouTube channel.
---

Christopher Zara,
Fast Company
What began as a simple way to show appreciation online has become the social currency of the decade, and there may be no going back.
Derek Thompson,
The Atlantic
The toxicity of the web is peanuts compared with Big Tech's failure to remake the physical world.
Rodrigo Ochigame,
The Intercept
How Big Tech manipulates academia to avoid regulation.
Luke Winkie,
OneZero by Medium
Cracked PayPal accounts and stolen debit card numbers are sold in the open.
Spencer Soper,
Bloomberg
Dave Clark has twin challenges: ensuring packages arrive on time and keeping workers safe.
Isaac Feldberg,
Fortune
Netflix blew the doors off television this past decade. But first, it knocked.
Five years ago, the sound of Frank Underwood's knuckles rapping twice against the presidential desk, his vicious declaration of triumph after reaching the Oval Office, made for a memorable end to season two of House of Cards. But there's a reason Netflix felt strongly enough about the moment to still reference it in their logo animations today.
Brian Feldman,
The New Yorker
The funniest, strangest, stupidest, most genius, and most unforgettable posts of the 2010s.
Imad Khan,
The New York Times
Facebook, Microsoft, Twitter and others are spending millions on video game streaming to compete with Amazon's Twitch in a fight to court millennials.
Thomas Ricker,
The Verge
The Swedish furniture giant has conquered living rooms, bedrooms, and bathrooms — but can it hang on to the future of the home?
Andy Greenberg,
Backchannel by WIRED
Thirty years ago, Cliff Stoll published The Cuckoo's Egg, a book about his cat-and-mouse game with a KGB-sponsored hacker. Today, the internet is a far darker place—and Stoll has become a cybersecurity icon.
---

Thanks for not only subscribing but reading my newsletter. I hope you found it both enjoyable and informative. I encourage you to check out my Flipboard magazines and follow me on Twitter, Facebook, and LinkedIn. And please send me your feedback: how can I do better? Worse? Things you'd like to see featured?
If there are articles you think I might be interested in and should add to a future issue of Filed, please send it to me! I love to discover great content!
I'm off to scour the internet for more news…check your inbox next week for another issue of Filed.