Discover more from Filed
Curating the first draft of tech history with a dose of perspective.
Google's Lackluster Pixel Event (Filed #002)
What's left for Google to announce after all the leaks? Plus, Edward Snowden's encryption warning and what Pikachu knows about your location.
The Big Picture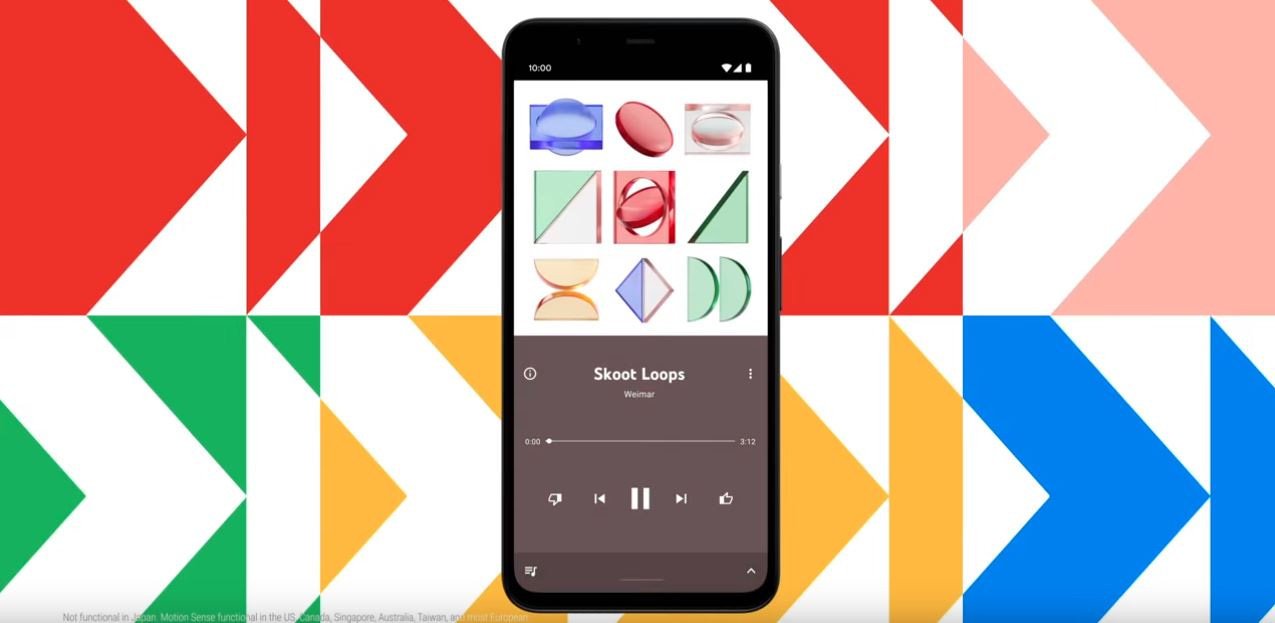 With the holiday shopping season nearly upon us, some of the biggest tech companies have laid out the shiny objects they hope you'll buy. First up was Apple, then Amazon and Microsoft before we turned our attention to Google. Although prone to occasional leaks to the media about what will be announced, there's still a bit of surprise that's left when the actual reveals takes place. But watching this week's Made By Google event, it felt like all the energy had been sucked out of the room thanks to these leaks, which gave away everything you'd come to expect from the Pixel 4, Pixelbook Go Chromebook, Nest Mini, Nest Wifi, and the Pixel Buds.
I'm not suggesting that tech companies should do away with these events, but Google's strategy (whatever it was) likely backfired. Clever at the time, the company tried to control the narrative by teasing the Pixel 4 in a tweet, perhaps hoping that it would lessen the impact of leaks and shift the discussion towards something special on the phone. But in the weeks preceding the Made By Google event, media outlets, namely 9to5Google, practically revealed everything, including updates to the software which might have been Google's secret sauce.
But on the other hand, Google's event seemed to buck conventional announcements. The template has been focused on product 1 then product 2, product 3, and so on. At Made By Google, it was more about a philosophy of making its software available everywhere in your life (listen to Engadget's take), how sustainable its products are, and a look at its design. But the vibe wasn't there and even the conversations that took place on stage, namely with famed photographer Annie Leibovitz, seemed awkward.
Did I hope for "one more thing" a la Microsoft? At its Surface event earlier this month, Microsoft Devices Chief Product Officer Panos Panay referenced the leaks about its products but said there was one thing that media reports got wrong…and then he revealed the Surface Duo. With respect to Google, I don't know what I was expecting—probably not a 5G Pixel 4 or even a foldable, but something to re-energize this lackadaisical event.
The consumerization of Project Soli, a miniature radar chip (first introduced at Google I/O 2015) embedded into the Pixel 4, could have done with more fanfare. With it, you can leverage Motion Sense which lets you play Jedi Master with your device. Wave your hand one way to swipe between songs, play with a Pokemon, or dismiss a call. The phone also knows when you're nearby and can take appropriate actions like unlocking itself. If Google is going to tout that it wants to play an important part in everyday life, I hoped for some more enthusiasm and descriptive use cases for not only the average person but also how future apps could leverage this capability. I certainly hope it won't be this random thing you have on your device that'll be useless after a few years, like Bixby.
On its surface, I did find the software updates for the Pixel 4 exciting—though the hardware leaves me a bit wanting. The creative capabilities that you can do with the camera and at a price point cheaper than the flagship premium phones of Samsung and Apple make it a compelling purchase sight unseen (outside of what I see online). At least Google has that to save its bland hour on stage.
» Everything Announced at the Made By Google Event
P.S.: I'd appreciate it if you added this Filed email address to your address book so it doesn't get blacklisted or labeled as "spam" accidentally. Thanks!
---
The Headlines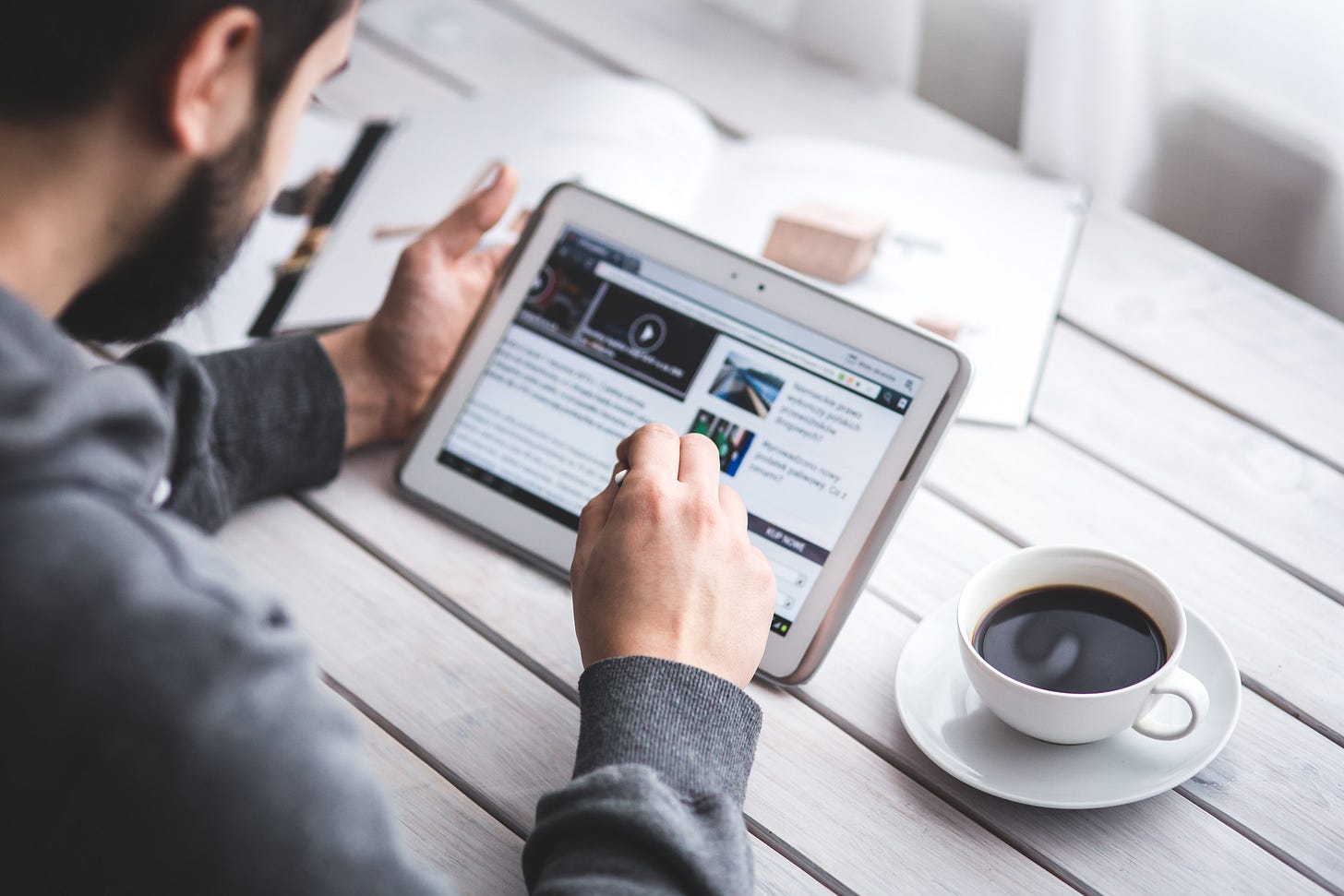 Edward Snowden, The Guardian
In an opinion piece, the US surveillance whistleblower writes that the US, U.K., and Australian governments are going after Facebook's efforts to encrypt chat messages. This is in response to governments asking for "backdoor" access to the social network so that they can track enemies, but Facebook has so far resisted. Earlier this year, the company said that it was revamping its messaging platform across WhatsApp, Instagram, and Facebook Messenger—three of the world's largest chat services—to focus on encryption and privacy.
If internet traffic is unencrypted, any government, company, or criminal that happens to notice it can – and, in fact, does – steal a copy of it, secretly recording your information for ever. If, however, you encrypt this traffic, your information cannot be read: only those who have a special decryption key can unlock it.
Otillia Steadman, BuzzFeed News
Sex workers are trying to find a way to coexist with Instagram following account takedowns. They cite confusing guidelines and explanations and claim discriminatory enforcement, saying that celebrities and influencers who have similarly posted provocative images and videos on Instagram haven't faced consequences.
Cecilia D'Anastasio and Dhruv Mehrotra, Kotaku
If you're a fan of Pikachu and its brethren or a Harry Potter enthusiast, know that the popular augmented reality game is collecting a lot of information about where you go. According to Kotaku, the game maker Niantic is able to determine where you are and with that treasure trove of data, comes a potential monetizable opportunity. While the company's CEO John Hanke has what he believes is a good cause—developing technologies to help you learn about the hidden information about the physical world around you—there's the danger to consider.
Despite Hanke's apparent cognizance of how, in the wrong hands, location-based AR apps can intrude and prey on reality, it remains to be seen whether the globe-sized snowball he'd started rolling at the dawn of his career in mapping and location tech is one that any one man could stop himself.
Jeff Glueck, Foursquare CEO, New York Times
Speaking of location data, this week Foursquare's CEO published an opinion piece calling for the US government to put in place formal rules for what's ethical (and legal) in the location data business. His commentary comes as tech companies are being forced to state their positions around regulation—often Facebook, Twitter, Apple, Amazon, and Google are asked about this topic but not smaller companies. Glueck praises the benefits of location data but highlights its dangers as well, which have been documented in media reports (bounty hunters purchasing cellphone locations of suspects, the selling of real-time location data by telecom companies, and more).
There are no formal rules for what is ethical — or even legal — in the location data business. We could all take a Hippocratic oath for data science (as in medicine: "First do no harm"), and hope that living by such an oath would curb abuses. But even in the best of circumstances, that oath is voluntary. It's time for Congress to regulate the industry.
Kiley Roache, Bloomberg
Originally a photo-editing software program for professional and hobby photographers, VSCO's popularity has grown as a result of the #VSCOgirls meme which features girls using the app's filters to portray themselves in a carefree, beachy aesthetic. But can the company find a way to capitalize on its fame and find the next phase of its existence after the meme has come and gone?
While viral, monetizable social interaction and influence is what led Facebook to acquire Instagram in 2012 for almost $1 billion, there's been a growing backlash against the need for posts to be "Instagram perfect," and an increasing sense that social networks can encourage comparisons to an unreachable ideal. Instagram itself announced earlier this year that it was considering hiding like counts on posts, hoping to center users' focus on the actual content shared, rather than the number of likes they get.  VSCO, which [co-founder Joel] Flory likes to describe as a creative community where people go to express their real selves rather than worrying how other people see them, has benefitted from the growing disillusionment with the potential negative emotional and mental-health effects of social media.
Ed Pilkington, The Guardian
As part of its series "Automating poverty", The Guardian looked at how technology is impacting the welfare system worldwide, often negatively affecting the most vulnerable. Over the course of three months, the media outlet looked at the investments in AI innovations "that are recasting how low-income people interact with the state," resulting in "the birth of the digital welfare state." The team says that everything from unemployment benefits to child support, housing and food subsidies and more are "being scrambled online."
Vast sums are being spent by governments across the industrialized and developing worlds on automating poverty and in the process, turning the needs of vulnerable citizens into numbers, replacing the judgment of human caseworkers with the cold, bloodless decision-making of machines.
Lesley Goldberg and Natalie Jarvey, The Hollywood Reporter
Apple's big streaming service is about to launch and it's not shy about investing billions into making this work, rivaling competitors Netflix, Amazon, and Disney. This article examines the iPhone maker's relationship with Hollywood and how it's able to land celebrities like Reese Witherspoon, Jennifer Aniston, and Oprah Winfrey for its Apple TV+ offering. But while Apple is seemingly pulling out the stops to make things work, it's not without some conflict, including when it comes to creative differences.
Historically, when Apple enters a new industry, it doesn't do so tepidly. When it launched iTunes in 2001, it struck deals with every major music label and, eventually, revolutionized the way people bought and listened to music. Now, for TV+, it has struck deals with A-list creators including Oprah Winfrey, Alfonso Cuarón, Justin Lin and Jason Katims…

By several accounts, the company already has well outspent its initially projected $1 billion annual content budget. Morning Show alone costs $15 million an episode for a total of $300 million for two seasons, per sources, due in large part to the $2 million-an-episode fees that Witherspoon and Aniston negotiated. 
Melanie Ehrenkranz, OneZero
Meet the hackers that are finding unauthorized ways to personalize their Kindle readers, adding fonts and eliminating ads from appearing. Some claim that the intent is to reclaim control from Amazon, not letting it know how much of a book they've read or to know what they're interested in seeing next. Others are not so concerned with mindfulness, preferring to adjust their Kindle readers to match their rituals and ideals. Others just want a device from which they can play games, like Zork.
---
Want More Tech News?
If you're looking for more up-to-date news about tech, check out my Flipboard magazine "FYI". You can also follow my magazine "The Long Sunday Read" for fascinating long-form articles about the tech industry. Both magazines are updated regularly.
---
Tech Briefs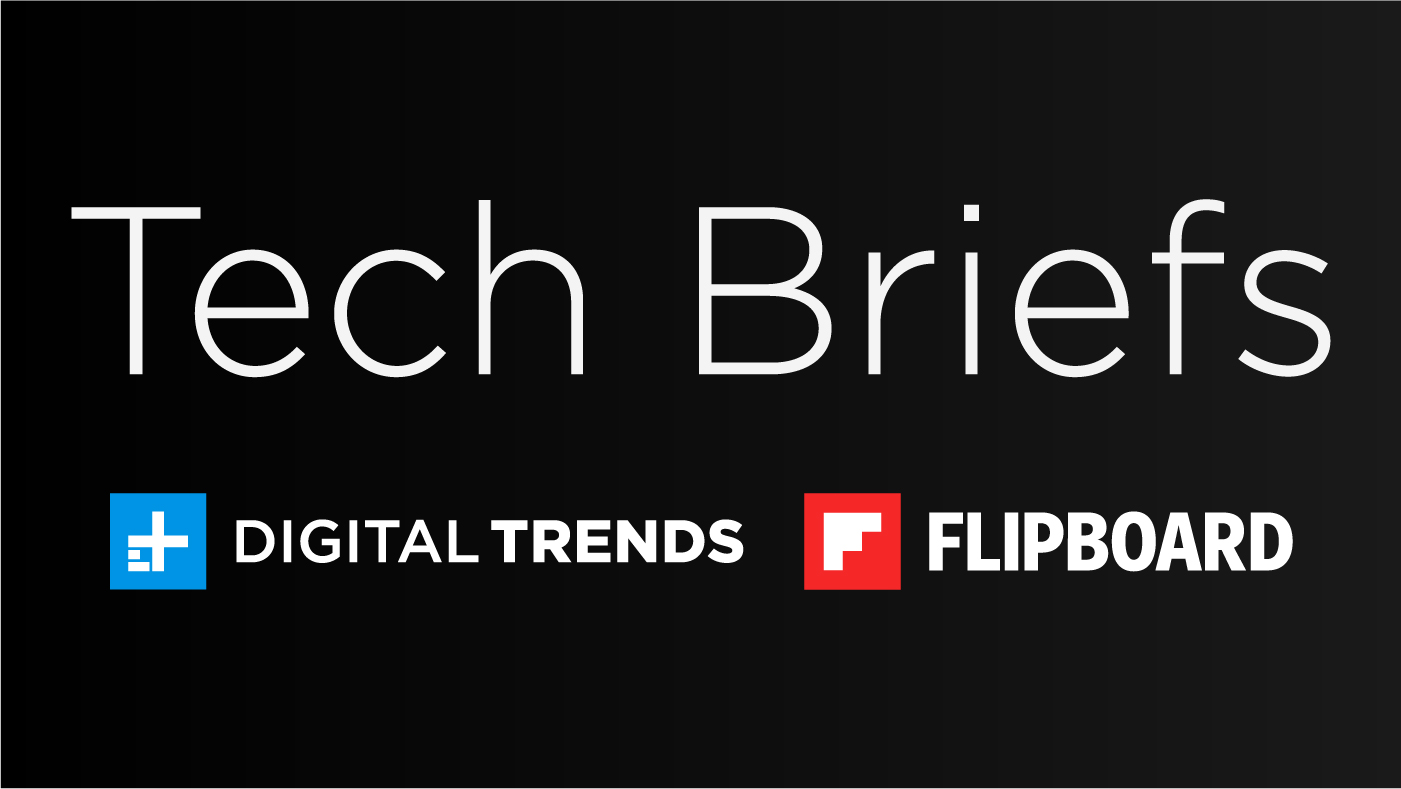 Every week, Digital Trends and Flipboard produce a segment called "Tech Briefs" where we cover the week's top tech news in 10 minutes (or so). It's also available as an audio-only podcast so please subscribe to it in your favorite app (Spotify, Google Play, Apple Podcast, Stitcher, and Soundcloud) because we oftentimes put together some exclusive episodes!
In this week's episode, we recap the Made By Google event (Pixel 4 and Google Stadia), AMC Theater's "streaming" service, and Mark Zuckerberg's free expression argument.
---
That's all there is!
Thanks for not only subscribing but reading my newsletter. I hope you found it both enjoyable and informative. I encourage you to check out my Flipboard magazines and follow me on Twitter, Facebook, and LinkedIn. And please send me your feedback: how can I do better? Worse? Things you'd like to see featured?
I'm off to scour the internet for more news…check your inbox next week for another issue of Filed!