Discover more from Filed
Curating the first draft of tech history with a dose of perspective.
Lessons From 2019's Tech IPOs (Filed #008)
What did we learn from the public market's tolerance of tech? Plus, a look at the unpaid human editors making Waze better and how to fight lies, tricks, and chaos online.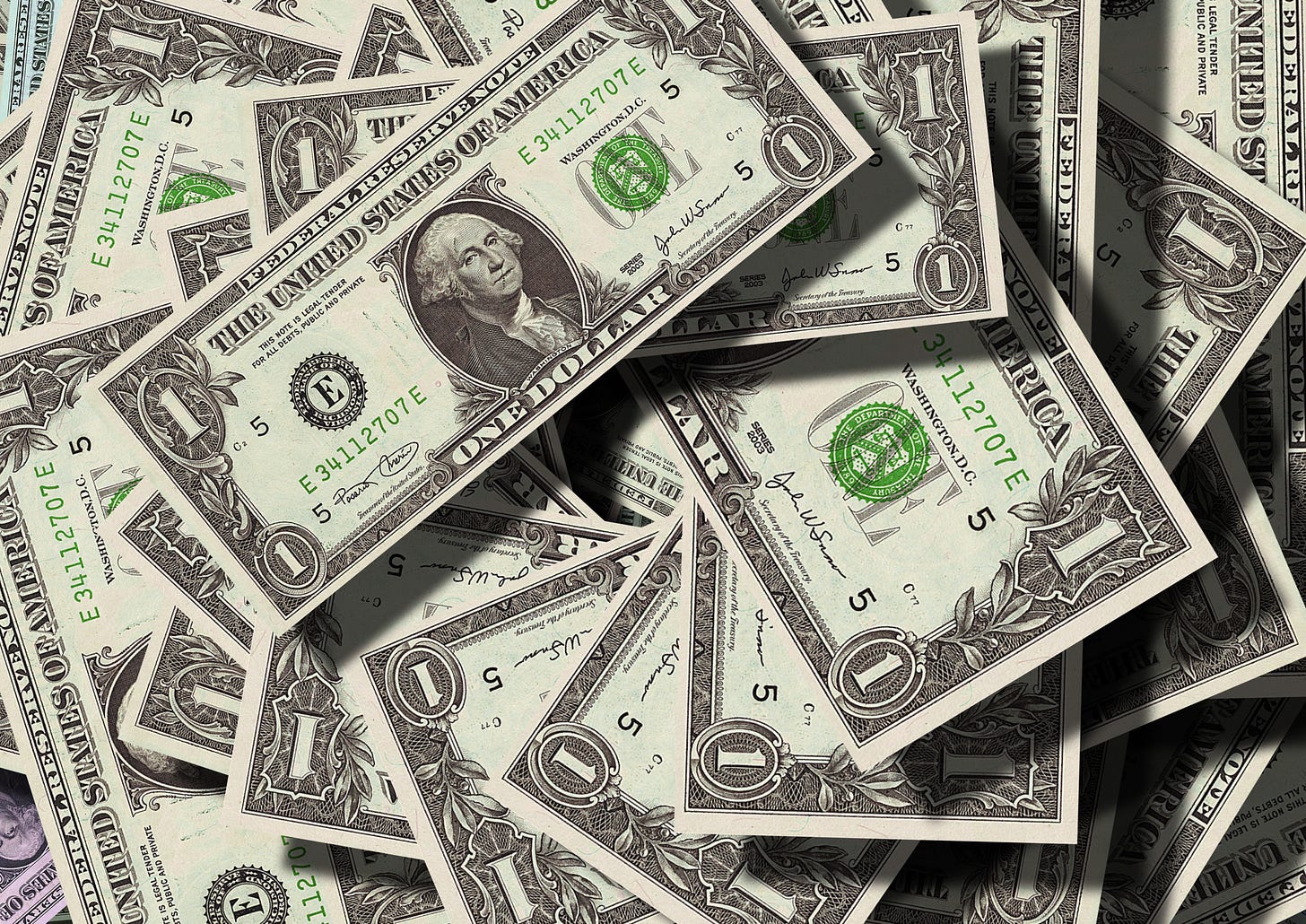 This week's column is penned by Alex Wilhelm, former Crunchbase News Editor-in-Chief and soon-to-be Senior Editor at TechCrunch.
Ken asked me to write a bit about the 2019 IPO cycle. After the WeWork fiasco, I expected the IPO window to slam shut as the startup market figured out what everything was worth, but as it turns out there are still two offerings yet to come. Tech shops Bill.com and Sprout Social have set IPO price ranges and are each expected to debut this calendar year.
Bill.com, a B2B payments platform, should start trading on the 12th. Sprout Social is more of a mystery. Perhaps the week after.
I won't bore you with their financial results (check here, and here for more if that's your thing). I bring them up to provide bookends of a sort to a wild IPO year. 2019 saw a goodly number of tech flotations, some of which went well in the end.
Many did not.
As our goal is to summarize and to use sufficiently few words as to keep Ken happy, let's talk themes first, and specifics second. In that vein, here's the theme-list as far as I can make it, thinking as broadly as we can about US-listed technology, and tech-ish IPOs from the year:
SaaS does well: Software as a service companies, better known as SaaS shops, had a good year. The market category enjoyed revenue multiples as a cohort, helping its IPO-ready members cross the public-private threshold in reasonable order. However, while many companies in the space did well, not all enjoyed perfect launches.

Some optimism had to go: Slack's direct listing, a critical plank of the 2019 IPO crop, was both a rousing success and a failure. It succeeded in getting Slack public with what appeared to be minimal fuss. It failed in correctly pricing Slack. The company shot out the gate above its reference price, and then slowly deflated. It was embarrassing, and, I presume, dispiriting for employees. However, the company is still richly valued and growing nicely. What happened was that the firm's early pricing was simply wrong. And getting closer to its real value sucked. Optimism here got ahead of fundamentals. 

Tech-ish companies struggle: Companies more tech-enabled than tech-first had a choppy year. You can tell how tech-ish a company is by its gross margins. The higher they are, the more tech-y it is. (This is a rough rule). And, the more tech a company can claim to be, the more it's worth. That's because higher-margin revenue is worth more than lower margin revenue. That seems simple, but Uber and Lyft and others ran face-first into that reality when they debuted. Private optimism was met with public skepticism, and the result was falling share prices and expenses write-downs. 

This teaches us a lesson: Simply that if your company is valued like a software business, but lacks the gross margins and revenue regularity, you are going to struggle to defend your valuation when you go public.

Also, China-based offerings struggle: Finally, there were a bunch of China-based, U.S.-listed IPOs this year. They often struggled.
Of course, WeWork happened as well, but as that company only managed to try to go public, it doesn't meet our criteria.
Back to Bill.com and Sprout Social, they are the perfect companies for 2019's IPO cycle to conclude with. Why? Because the two software-ish companies will detail how much the public markets value growth. Bill.com is growing more rapidly than Sprout Social, which means we'll be able to get a good lever on the IPO appetite for two companies that lose about the same amount of money.
2019 was a year that separated the software companies from startups who were merely pretending. Expect this lesson to be learned yet again in 2020.
P.S.: I'd appreciate it if you added this Filed email address to your address book so it doesn't get blacklisted or labeled as "spam" accidentally. Thanks!
---

If you're looking for more up-to-date news about tech, check out my Flipboard magazine "FYI". You can also follow my magazine "The Long Sunday Read" for great long-form articles about the tech industry. Both magazines are updated regularly.
---

Each week, Digital Trends and Flipboard produce a segment called "Tech Briefs" covering the week's top tech news in 10 minutes (or so). It's also available as an audio-only podcast so please subscribe to it in your favorite app (Spotify, Google Play, Apple Podcast, Stitcher, and Soundcloud) because we oftentimes put together some exclusive episodes!
In this week's episode, we recap the announcements from Qualcomm's Snapdragon Summit (new 865/755 chips, the 5G push, Niantic's potential AR glasses and more) along with the management shakeup at Google's parent company Alphabet (Sundar Pichai now sits on the Iron Throne).
» To see more episodes of "Tech Briefs," subscribe to my YouTube channel.
---

Zero Cool,
Logic Magazine
Big Tech is forging a lucrative partnership with Big Oil, building a new carbon cloud that just might kill us all.
Caroline Haskins,
Vice News
Amazon's Ring started from humble roots as a smart doorbell company called "DoorBot." Now it's surveilling the suburbs and partnering with police.
Alyssa Newcomb,
Fortune
Chad Richey has a hobby, but it looks like a full-time job. By day, the Longview, Texas resident is not just a product manager for a public safety software company, he's also a father of three—which is more than enough to keep anyone busy. Off the clock, however, Richey logs an additional 30 to 40 hours per week editing maps for Waze, the immensely popular driving directions app owned by Google.
Sue Halpern,
The New Yorker
Connecting rural America to broadband is a popular talking point on the campaign trail. In one Kentucky community, it's already a way of life.
Todd Feathers,
Motherboard by Vice
Spyware like GoGuardian, Bark, and Gaggle are monitoring students' internet habits, both on and off school grounds.
Samanth Subramanian,
The Guardian
The great trick of online retail has been to get us to shop more and think less about how our purchases reach our homes.
Elizabeth King,
OneZero by Medium
'These are victims, not perpetrators'
Kate Clark,
TechCrunch
No likes, no comments, no follower count -- VSCO sells a sense of belonging.
Adi Robertson,
The Verge
A few months ago, I got angry about something on Twitter. Somebody had tweeted a photo of a paper sign in an apartment building, informing tenants that using the elevator would soon cost $35 a month. It was surprising, but on a gut level, exactly the kind of behavior I'd expect from a greedy landlord — the kind of thing that's easy to furiously retweet without thinking.
Max Read,
New York Magazine
Jonah Peretti on the dress, the dossier, and the next pivot to video.
---

Thanks for not only subscribing but reading my newsletter. I hope you found it both enjoyable and informative. I encourage you to check out my Flipboard magazines and follow me on Twitter, Facebook, and LinkedIn. And please send me your feedback: how can I do better? Worse? Things you'd like to see featured?
If there are articles you think I might be interested in and should add to a future issue of Filed, please send it to me! I love to discover great content!
I'm off to scour the internet for more news…check your inbox next week for another issue of Filed.