Discover more from Filed
Curating the first draft of tech history with a dose of perspective.
The Augmented Reality Creative Cloud Cometh (Filed #005)
Adobe makes it easier to build for the AR world. Plus, WeWork's case study on failing up and how Cortana got its groove back.
The Big Picture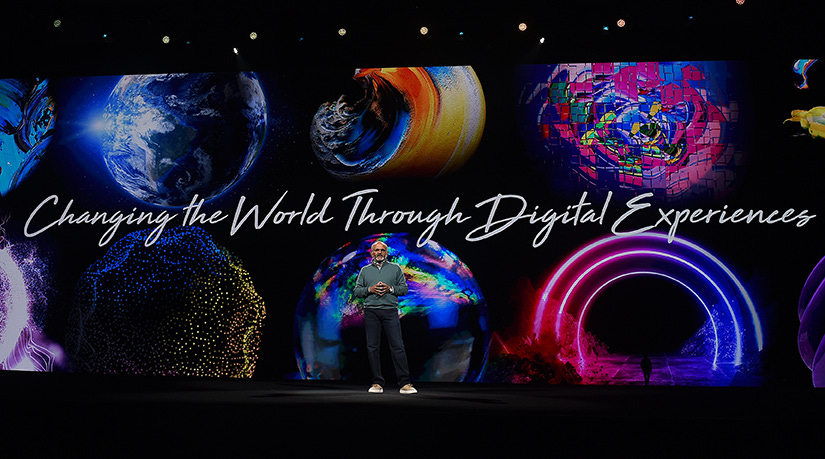 Photo credit: Adobe
Adobe has largely been for years a market leader by creative professionals, but its dominance has been on shaky ground thanks to new competitors such as Figma. There's no disputing that Adobe's shift towards a subscription model transformed the company, moving away from packaged software to its Creative Cloud offering. So what's next for the creative software maker? It's time to make its tools smarter and also integrated with the new "web", specifically social media where people spend their time exchanging ideas, chats, and expressions. This is the sandbox that Adobe wants to get its hands into.
At its customer conference this week, Adobe announced a bunch of product releases and while it's cool that its Photoshop and Illustrator programs are now (or soon will be) available on the iPad, I'm interested in how Adobe is making it easier for creative professionals to replace our reality with an augmented one—VentureBeat has a good write-up of the augmented reality announcement here. Leveraging the popularity of Snapchat and the huge interest in AR by Apple, Google, and Facebook, Adobe appears to be putting a good effort to improve that experience.
The move makes sense because with any platform, in its infancy, it can be difficult to have an exceptional user experience. But now as AR, specifically, grows some legs and begins to take off, Adobe believes it can improve upon the platform and bring high-quality design to the table. And Adobe wants to make it easy to do so with existing elements, promising that through its Aero offering, you can just take your Photoshop layers and seamlessly format it so it'll render in an AR world.
Though much of Adobe Max was dedicated to how the company's signature programs would be available on the iPad and made smarter through even more artificial intelligence, I wouldn't discount the importance of its AR move. This feature could be important especially for studios and filmmakers, game developers, artists, and other creative professionals who want a new canvas from which they can show off their work —flat two-dimensional objects just don't cut it anymore. And with Snap Spectacles out in the market, followed eventually by Apple and Facebook, we might all soon be seeing the world in a very different way without needing to hold up our phones.
Has Adobe laid the foundation for its AR Creative Cloud?
P.S.: I'd appreciate it if you added this Filed email address to your address book so it doesn't get blacklisted or labeled as "spam" accidentally. Thanks!
---
Want More Tech News?
If you're looking for more up-to-date news about tech, check out my Flipboard magazine "FYI". You can also follow my magazine "The Long Sunday Read" for great long-form articles about the tech industry. Both magazines are updated regularly.
---
Tech Briefs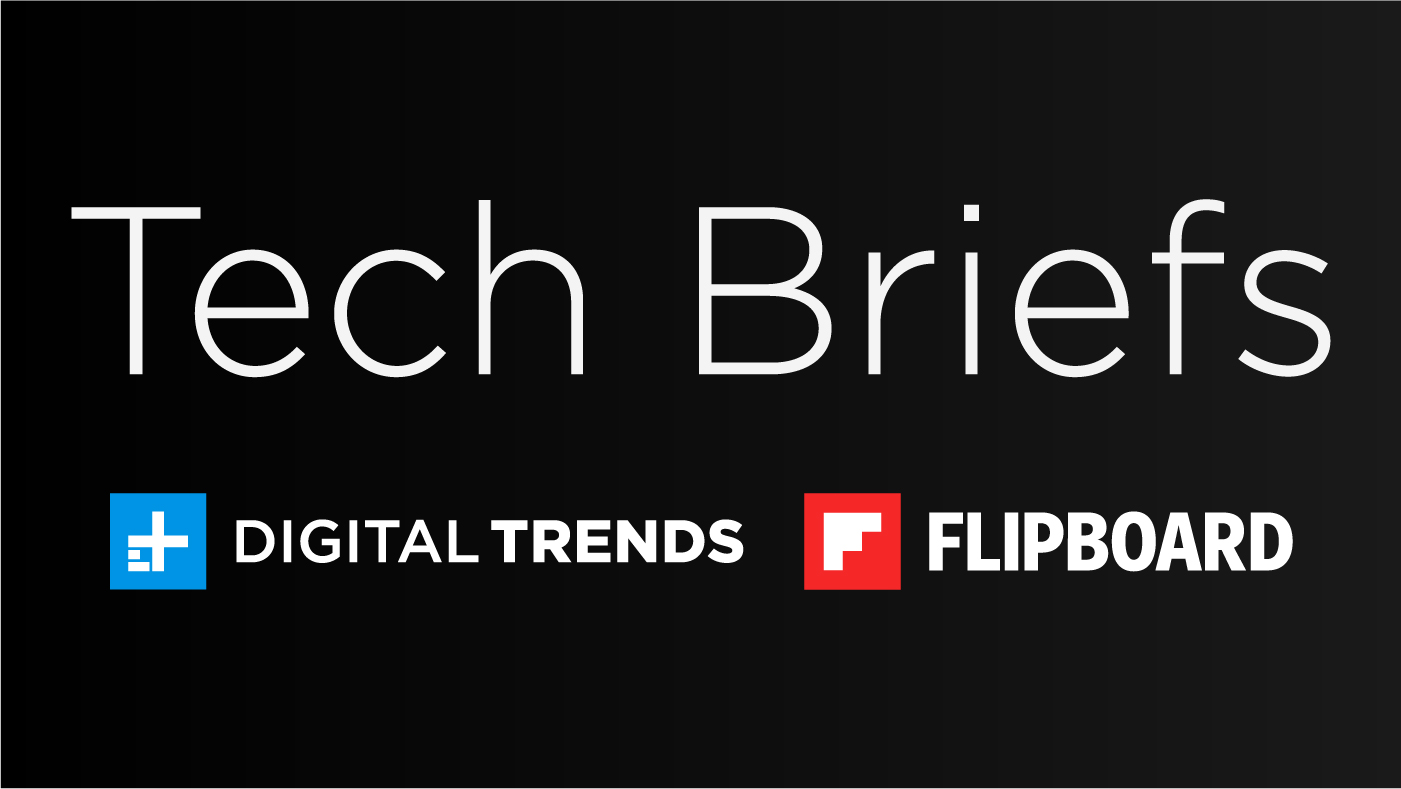 Every week, Digital Trends and Flipboard produce a segment called "Tech Briefs" where we cover the week's top tech news in 10 minutes (or so). It's also available as an audio-only podcast so please subscribe to it in your favorite app (Spotify, Google Play, Apple Podcast, Stitcher, and Soundcloud) because we oftentimes put together some exclusive episodes!
In this week's episode, Facebook once again lands in the news, this time about its rebrand and use of motion detection to verify identities, Tesla's upcoming "cybertruck," T-Mobile's 5G promise, and a quick chat about Disney+.
» To see more episodes of "Tech Briefs," subscribe to my YouTube channel.
---
10 Must-Read Articles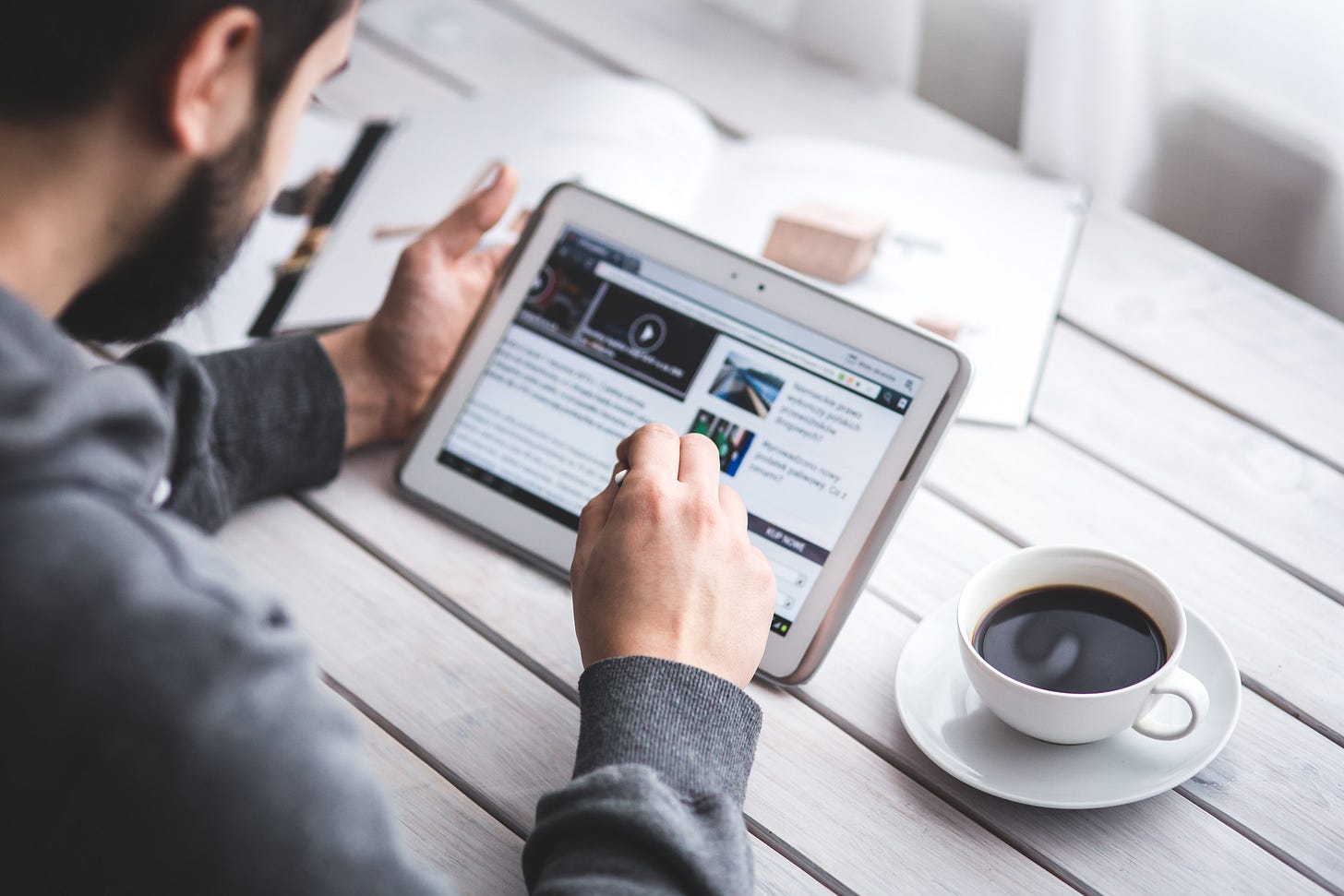 Luke Winkie, OneZero by Medium
Faced with lax moderation, teens are building ad hoc tools to protect their own dating servers
Mat Honan, BuzzFeed News
Yelp launched 15 years ago in October, and for most of its existence, it's been in an epic battle with Google. Here's why its CEO keeps fighting and keeps focusing on trust.
Daniel Rubino, Windows Central
We sat with the head of Cortana at Microsoft to learn about the assistant's new office job and why AI may finally have a purpose.
Karen Hao, MIT Technology Review
The creator of the famous voice assistant dreams of a world where Alexa is everywhere, anticipating your every need.
Amy Chozick,
The New York Times
WeWork's chief risk-taker found a kindred spirit with an open checkbook: SoftBank's Masayoshi Son. Now he's walking away from the wreckage with more than $1 billion.
Klint Finley,
WIRED
The operator of the Wayback Machine allows Wikipedia's users to check citations from books as well as the web. 
Sean Captain,
Fast Company
Ex-military and intelligence pros are using computer vision to scan illicit sex ads and bust the pimps who enslave innocent women and girls.
Mark Bergen and Ellen Huet,
Bloomberg News
Kevin Kiprovski had a lofty title, "Expeditions Associate," and a fun job — he got to demo Google virtual reality gear to young students. When visiting schools, he wore a gray t-shirt with a cartoon whale and a Google logo. But sometimes the company's reputation made things awkward. Once, a teacher confronted Kiprovski. "'How do you feel walking in here, showing stuff, when you know you're making so much more than all of us?'" he recalled the teacher asking.
"I had to tell her," he said, "'I only make $40,000 a year." He left out another revealing detail: Kiprovski didn't actually work for Google.
Nick Bilton,
Vanity Fair
For years, Zuckerberg was perceived in Silicon Valley as a bold and erudite leader who could outmaneuver anyone. Now the tables have turned—but not for the reasons you might think.
Ashley Carmen,
The Verge
Behind Color Factory, one of the photogenic pop-ups trying to conquer the experience economy
---
That's all there is!
Thanks for not only subscribing but reading my newsletter. I hope you found it both enjoyable and informative. I encourage you to check out my Flipboard magazines and follow me on Twitter, Facebook, and LinkedIn. And please send me your feedback: how can I do better? Worse? Things you'd like to see featured?
If there are articles you think I might be interested in and should add to a future issue of Filed, please send it to me! I love to discover great content!
I'm off to scour the internet for more news…check your inbox next week for another issue of Filed. Share this with your friends and family and if they like it, encourage them to sign up at filed.news!